Choosing to undergo orthodontic treatment is a momentous decision, and one that will have long-lasting results for your smile, your confidence, and your overall quality of life. We're here to help you through the occasion, and to help make sure it's a success, by walking with you every step of the way. With a focus on education and patient-centered care, we combine our expertise and technology with your own personal needs and preferences to design a highly personalized treatment plan, just for you!
Learn more about us by visiting the following pages:
Our Family Tree
A member of the Davies family has been providing care as a Waukesha Dentist since the early 1900's. It started with Dr. Kirk Davies' great-grandfather, Dr. Bill McFarlane in 1902, followed by his grandmother, Dr. Margaret McFarlane Davies in 1935, and his father, Dr. Robert Davies who began in 1970. Click on the image below to enlarge and obtain information on each dentist.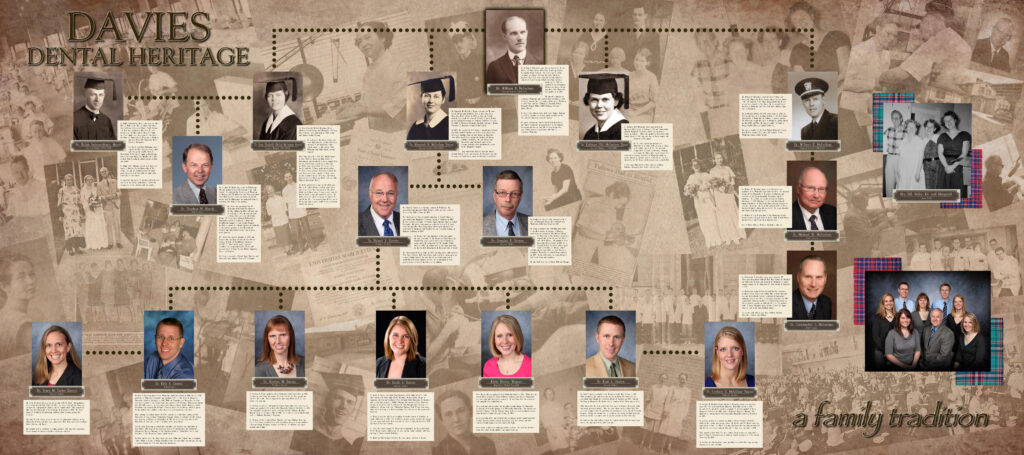 Schedule a Consultation with Us!
Schedule a consultation to learn more about us and the exceptional orthodontic services we provide! Call our office today at (262) 542-9151. With offices conveniently located in Waukesha and Oconomowoc, WI, we proudly serve families throughout all of our surrounding communities.