Kirk R. Davies, DDS, MS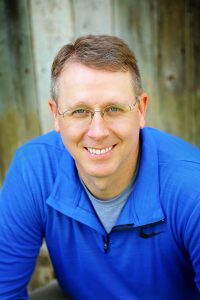 Dr. Kirk R. Davies has always known he wanted to make a positive impact in people's lives. Improving his patients' self-esteem and creating beautiful smiles is his passion. It is his genuine compassion towards people and his drive toward excellence in orthodontics that allows him to provide a caring and trusting environment. Dr. Davies' goal for every patient is to achieve the ideal in tooth, smile, and facial aesthetics, health of the chewing system, and long-term stability. These factors are utilized in developing an optimal, comprehensive treatment plan for his patients.
Education and Experience
Dr. Davies was born and raised in Waukesha, Wisconsin, graduating from Waukesha South High School in 1992. He is a 1994 graduate of Valparaiso University, and graduated first in his class at Marquette University School of Dentistry in 1998. While at Valparaiso and Marquette, Dr. Davies was team captain of the tennis team, and named a GTE Academic All-American during the 1995-1996 season.
After earning his dental degree, Dr. Davies received his orthodontic training at the University of Iowa Graduate Orthodontic Program, where he obtained his Master of Science Degree and Specialty Certificate in Orthodontics in 2000. Shortly after becoming an orthodontic specialist, he published the article, "Deciduous Canine and Permanent Lateral Incisor Differential Root Resorption" in the October 2001 issue of the American Journal of Orthodontics and Dentofacial Orthopedics.
Professional Affiliations
Dr. Davies is a Diplomate of the American Board of Orthodontics. In February of 2009, he completed the recertification examination that included both an oral examination and case presentation in front of the American Board of Orthodontics to maintain his Board Certified status. In 2004, he was named the SBA Wisconsin Young Entrepreneur of the Year. He also is an Invisalign® certified provider.
Dr. Davies keeps up with the latest advances in orthodontics with memberships in the following organizations:
Omicron Kappa Upsilon Honorary Dental Fraternity
Waukesha County Dental Society, Past President
Wisconsin Dental Society
American Dental Association
Wisconsin Society of Orthodontists
American Association of Orthodontists
Bottom Line Study Group
Waukesha County Business Alliance 2012 Top Ten Business
Outside the Office
Dr. Davies and his wife, Tracy, have two sons, Kallin and Andrew; a daughter, Taylor; and two dogs, Pepper and Tano. When he is not creating beautiful smiles, he enjoys reading, running, playing tennis, or playing the harmonica.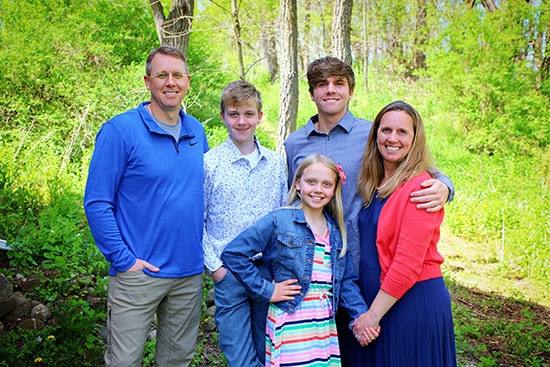 Dr. Davies is a fourth-generation dentist. His great-grandfather, grandmother, and father were all dentists before him. He also has two sisters, a brother, a sister-in-law, and a wife who are all currently dentists. Dentistry and the passion to improve people's lives runs in Dr. Davies' family!
---
Monica Patrick, DMD, MS
Dr. Monica Patrick was born and raised in Chicago, IL before moving to Wisconsin Dells, at the age of 11. As entrepreneurs, her parents set out to this tourist town where they purchased a family business. Dr. Monica learned the importance of dedication and strong work ethic from an early age, spending 15 summer seasons helping with the family business.
Education and Experience
She attended UW-Madison and then graduated magna cum laude from UW-Milwaukee with a degree in Biology and minor in Chemistry. She didn't take a traditional path from undergrad to dental school but always knew she wanted a career that helped people. It was through shadowing local providers and volunteering that she discovered the dental field and eventually orthodontics.
Temporarily moving back to her roots in Chicago, she received her Doctor of Dental Medicine (DMD) degree from Midwestern University College of Dentistry in Illinois, graduating within the top of her class and was inducted into the Omicron Kappa Upsilon honorary dental society.
In 2020, she received her Master of Science Degree and Certificate in Orthodontics from the University of Iowa Orthodontic Program. During her residency, Dr. Monica conducted research evaluating phenotypic risk factors for cleft lip and palate. In addition to her research on this condition, she had the opportunity to treat patients with such craniofacial anomalies which was one of the most rewarding parts of her residency.
Becoming an Orthodontist was the best decision she has ever made, and it is truly her dream job. You'll see the compassion she has for her patients through daily interactions while always keeping their best interest in mind. Dr. Monica's goal is to improve function and esthetics because everyone deserves to feel comfortable and confident with their smile.
Outside the Office
In her spare time, Dr. Monica enjoys gardening, exercising, improving her cooking skills, and anything summer-related, including lakes, BBQs, camping and hiking. She loves to travel and learn about new cultures around the world. She is a family-oriented individual, enjoying visits with her siblings and her three nieces. Dr. Monica is new to the Waukesha & Oconomowoc suburbs, but is excited to see what the area has to offer and hopes to settle down and start a family here.